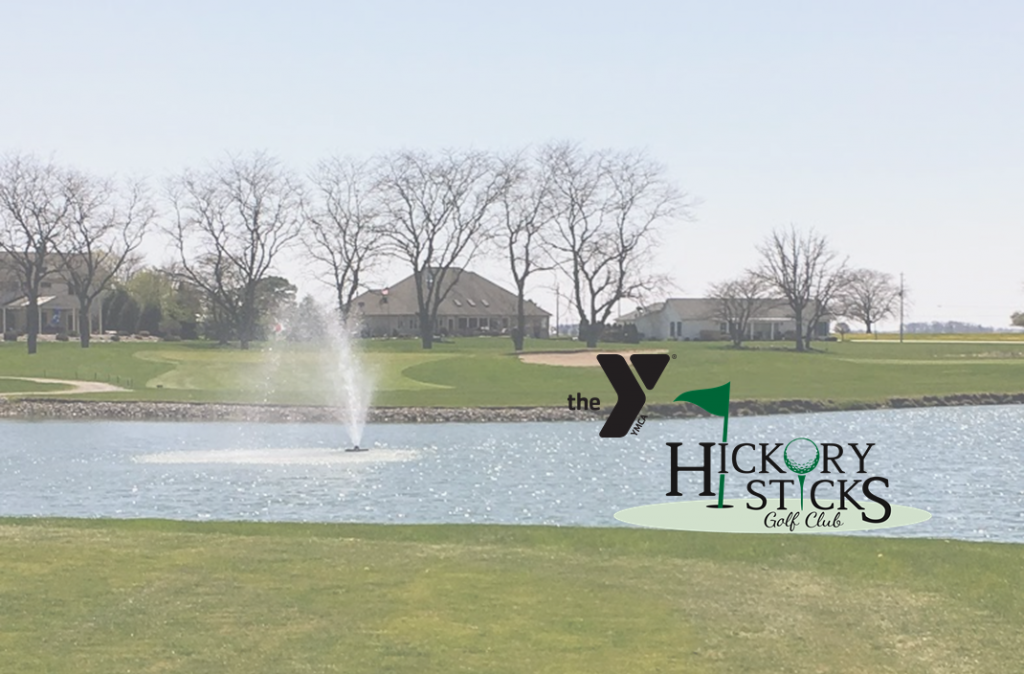 For a golfer, there is no better experience then a fabulous golf course that challenges the experienced golfer and is kind to those learning the game. Hickory Sticks golf Course has beautifully manicured tees, fairways and greens. There are 10 bodies of water and 4 of them have majestic fountains that add to the spectacular view to the course. If you don't mind the occasional fox, deer or bald eagle you will certainly enjoy the wildlife scenery as well. The course also has a creek that meanders through it and at times can challenge the big hitter with risk and reward.
The front nine starts with a par 4 that has a big drive carrying the creek and a second shot that should put you on a large green. Hole #2 is a par 5 that has a fairway bunker guarding the shortcut, this holes birdie possibilities should help you start off a good round. Hole #3 requires a good drive as the fairway is narrow and the green is protected by two traps. Hole #4 is a short par 3 the goes over a pond with a great fountain view. Hole #5 is a long par 4 that also has fairway bunkers and large pine trees guarding the shortcut. Hole #6 is Hickory Sticks signature hole with a 100 year old sycamore tree standing guard at the bend in the fairway. Hole #7 This is one of two hole that demand an accurate tee shot, however if you split the trees you are rewarded with a clear shot at birdie. Hole # 8 is a long par 3 with a small pond on the left. Hole #9 Your drive on nine will cross the creek and position you for an uphill shot to an elevated green. Hole #10 requires you to put your tee shot over the creek to have a chance to par the hole, with a newly expanded sand trap you don't want to push the to the right with your second shot. Hole #11 is a par 5 with a large dogleg right, the hole has a pond and tall tree on the right and a large fairway bunker. A good tee shot will reward you with a potential eagle putt. Hole #12 considered the hardest on the course requires a good tee shot in a tight fairway and a straight approach shot through a canopy of trees. Hole #13 is a par 3 that also crosses a pond with a large fountain. While it is one of our scenic holes it is also a challenging hole with a sloping green. Hole #14 has little trouble past a lake on the left, however once on the green the pin placement on this undulating green could be the difference in your score. Hole #15 is a long par 5 and has one of the smallest greens on the course. Accuracy with your iron will be important. Hole #16 is a short par 4 and a good tee shot will have you contemplating a wedge shot. Good Luck! Hole #17 is another long par three with a sloped green. Here again you will be rewarded if your tee shot is straight. Finally hole #18 is the long par 4 that will have most players drives coming within 50 yards of the creek, however long hitters have been known to fly the creek and position themselves for a great birdie opportunity
In addition to the beautifully manicured 18 holes. Hickory Sticks also offers 4 holes of links style golf for beginners and has 9 holes of disc golf and 9 holes of foot golf on the property. Please schedule your tee times and enjoy a great scenic and challenging course.